Discover the World of Aria
The world of Aria is under threat, the gates to the Demon Realm have been opened and the darkness is spreading. With the death and abandonment of the prior Guardians of Aria, there is no one capable of countering this grave threat. Into the chaos Christian Fletcher is thrust, a young adult from Earth with no recollection of his past, prophesied to be the next Guardian of Aria. He will soon find himself amidst an epic war between good and evil – and only he can save his new home from destruction.
The Guardians of Aria
GUARDIANS OF ARIA is my debut young adult novel,
with elements of fantasy, romance and action. Fans of the Witcher series
will appreciate the tight action sequences, Harry Potter readers will
appreciate the magical world where the struggles of being a young
person play out, and even those who enjoy genre classics like those
from J.R.R. Tolkien will enjoy this fast-moving tale that mixes
science fiction, fantasy, and action-adventure in a style accessible
to both YA readers and video game aficionados.
Order your copy today!
Hardcover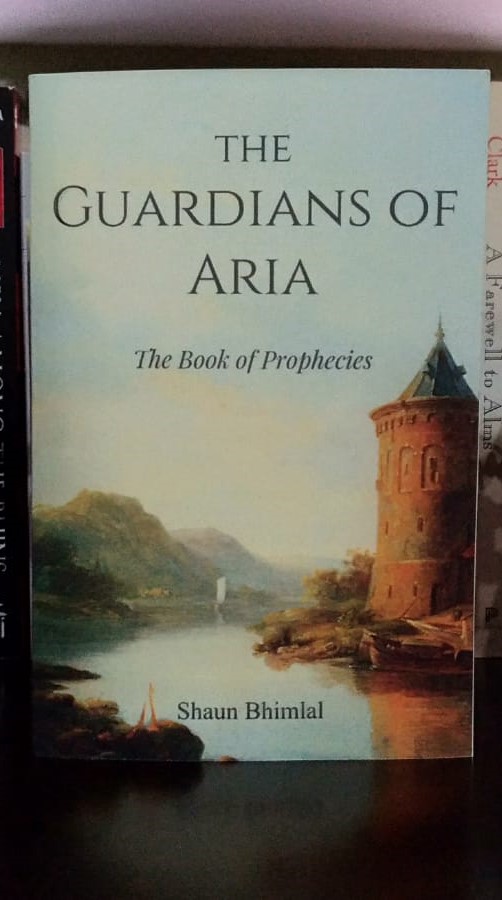 Softcover
E-Book
Check out the Guardians of Aria on YouTube
The official YouTube page to the Guardians of Aria is run by the author, Shaun Bhimlal. Videos are posted often (on a weekly basis) so if you can't get enough of Guardians of Aria, head on over and give it a try.